The Bridge - stretching and mobility classes
Event
Title:

The Bridge - stretching and mobility classes

When:

Sun, October 9. 2016

,

10:00

-

11:00

Where:

Tactix Gym - Vancouver, BC,

Category:
Description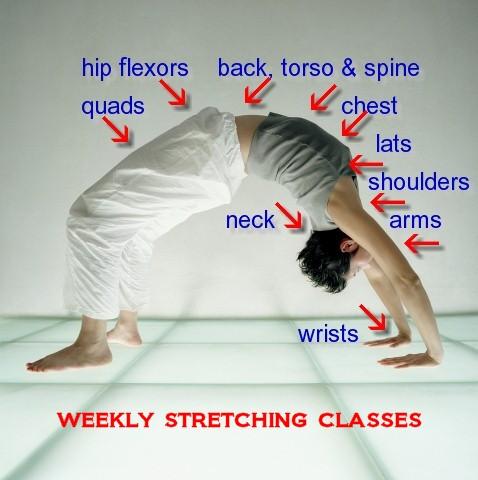 Sundays 10-11 AM
Drop In: $10
Instructor: Giselle Nagy, Stretch Therapist (Cocoon Wellness)
During these classes you will learn functionally stretching every part of your body in many different ways Each hour will truly address any and all of the muscular restrictions you may have.
Promotes flexibility in the 'Anterior line' – Pectoralis group, intercostals, hip flexors, quadriceps, and abdominals. It also builds 'Posterior line' strength – includes the spinal erectors (ALL of them), glutes, hamstrings, shoulders, arms, and legs.
Questions?
Reply here or contact Giselle today at 604-788-5432
We hope to see you there! Bring a friend!
---
Venue
Location:
Street:

1449 Hornby St, Vancouver, BC

ZIP:

V6Z 1W8

City:

Vancouver, BC