Postnatal Care Program, Vancouver - Cocoon Mommy After Birth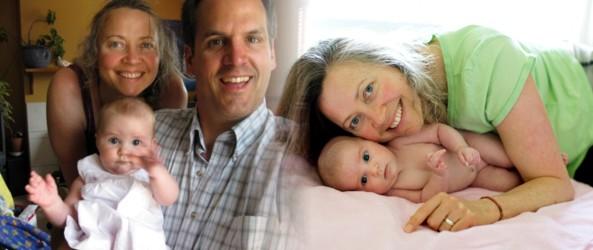 Help the new mom to reestablish physical and emotional health following the birth. Post Natal Care consist of daily massages and postural realignment exercises.
The Cocoon Wellness Post-Natal Care program provides unique services to support you and your family. Spending the early days showering the mom with love and attention is important, and Cocoon Wellness holistic post-natal care packages help families to create a perfect bubble in the home. They are designed to help mothers to regain confident physical energy, and encourage their bodies and minds to be in sync for years to come. Families, especially fathers, who provide this unique care, feel delighted and content in helping those they love the most.
The benefits of Post Natal care and massage:
Eliminates toxins released during labour
Eases muscle aches and pains that result from nursing and carrying the newborn
Relieves emotional and physical stress that result from being sleep deprived
Balances energy levels and can reduce insomnia
Prevents postpartum depression
Calms the nervous system, producing a renewed sense of body image and self esteem
Helps restore the body to its pre-pregnancy condition
Aids the healing of a Cesarean section birth
What can you expect from the Post-natal Care Program?
The entire family will benefit from the massage therapist's services. New father's are always welcome to receive massage treatments! When you purchase the COCOON TWENTY Wellness Plan, it also includes 2 x 60 minute treatment for the father. We gladly arrange extra treatment time for grandma, grandpa or other family members as well.
The Postnatal Care program encourages physical and emotional health following the birth.
The Package consist of:
Daily massages and postural realignment exercises
Multidisciplinary massage techniques
Gentle massage techniques to care for the baby - introducing both Eastern and Western theories
Learn and experience energy work and the basic approach to meditation and spiritual guidance
Practice Pilates techniques: helps to prevent bodily misalignment
Regain and strengthen the pelvic floor, rebuild body-awareness
Prevent neck and shoulder pain
Learn the Meridian exercises to releases tension and promote internal organ functions
What is Postpartum Depression?
A sudden hormonal drop following the birth can often result in lengthy physical recovery, and even postpartum depression. Fifty to seventy-five percent of new mothers worldwide experience postpartum depression after the emotionally charged experience of giving birth. It can occur within days of the delivery or appear gradually, sometimes up to a year later.
Following birth, mothers may experience a range of emotions such as, feeling overwhelmed, anxious and uncertain. Often there are feelings of excitement and joy, along with relief; the long months of waiting are finally over! Rest with physical and emotional support during the establishment of maternal bonding and nursing may be crucial in preventing and or relieving postpartum depression.
Massage has been a cultural tradition in many countries. Babies and adults are happier with the sensation of touch; mothers in India have massaged their babies for centuries. Daily routine, massage, diet and knowledge of Ayuverdic herbal remedies are the holistic means Indian women use to prevent disease. In the Philippines, grandmothers are often the neighborhood healers and midwives.
These traditions are rare in our twenty-first century North American lifestyle. Western medicine treats postpartum depression as a psycho-biological phenomenon to be addressed with medication, rather than a socio-magical phenomenon to be addressed by ritual performance. Healing requires that a new mom be still for several hours during each day, this insures that she will rest and allow others to take care of her, increasing the likelihood that she will rest properly and regain her strength after giving birth.

The Cocoon Wellness Postnatal Care Program is one of the most precious gift to new mothers.