Gizella Nagy, Owner of Cocoon Wellness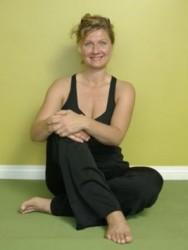 Cocoon Wellness Vancouver embraces traditional healing practices along with new innovative techniques. We believe in wholesome living. Our mission is to guide our clients physical and mental well being via self-care, education and correction of faulty movement patterns.
Let's enjoy the journey to wellness together!
A dedicated holistic practitioner, Gizella has cared for hundreds in the spa and wellness industry for over a decade. She is detail oriented, with a keen eye for spotting postural imbalances. She has the right skills and experience to guide you to optimal movement awareness and freedom. Gizella offers integrated sessions of mobile shiatsu, massage, Pilates, Posture and Flexibility (P&F) and Stretch Therapy.
A Message from Gizella
Muscular discomfort is often ignored because we don't realize that we are injured. While some injuries are immediately obvious, others creep in slowly and progressively. Chronic problems can develop when we keep pushing ourselves and ignore the alarming signs of pain.
There are no magic pills to take away aches and pains because they are most likely caused by faulty movement patterns, internal organ dysfunction, or acute or chronic structural damage. By taking pain medications, we eliminate the symptoms temporarily—only to drive the dis-ease even deeper. The best approach is to find the cause of the discomfort and address the root of the problem.
Most people tend to feel more confident about managing their physical challenges when they learn about the physiological factors of their condition. I work closely with my clients and carefully explain and assess. Working as a team enables us to have a clear understanding of your condition and together we create a comprehensive wellness program to best suit your needs. With determination and dedication to your own health and well being, together we can move forward to a successful recovery and achieve long-term results.
Do you suffer from chronic pain which past therapies have failed to resolve? Book an appointment with Gizella and find out how a combination of Massage, Strength Conditioning and Stretch Therapy can eliminate your signs and symptoms.
Do you know how to prepare yourself safely and efficiently before your favorite physical activity? Join us at our Dynamic Warm-up and Stretch Therapy Clinic.
Do you have a young child who could benefit from improving his/her posture and flexibility? Contact one of our experts - and learn more about an easy to follow exercise routine that will assist in correcting form and improves flexibility. Find a Stretch Therapist here.