Cocoon Wellness leads the way to optimum health, healing, fitness and pain relief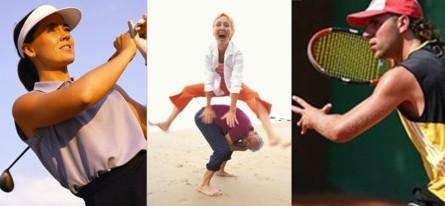 Love Your Body and Mind! Cocoon is a symbol of renewal and rejuvenation portraying positive influence through touch, knowledge and caring guidance.
Whether you are a part of the Vancouver community or traveling in Vancouver, BC, we promise to take good care of you!
While some of our clients are training for a competitive sports event, others are focusing on pain management and recovery. Most of our regular clients include couples or entire families who have discovered the long term physical and psychological benefits of Cocoon Wellness Services.

Learn about our client's preferred rates
Enjoy the convenience of one of our popular Cocoon Wellness Plans and receive significant savings by pre-purchasing a plan that is best suited for you and your family. At Cocoon, we encourage you to share your plan with friends and family members. Celebrate any occasion or send Cocoon to their home just because you care about them.

The Cocoon Wellness Approach is simple and effective
Discover the cause of current problem
Assign the most effective treatment
Find ways to prevent further damage
Teach these preventative measures
Discover and develop your natural healing ability with therapeutic massages, postural corrective exercises, effective stretching methods and strength and conditioning programs.
Experience long-term wellness and alternative holistic healing
When the first signs of disharmony, dis-ease or pain appear, we know that "something should be done" to treat the symptoms. At Cocoon, we offer customized mobile massage treatments, posture and flexibility programs, Stretch Therapy and strength conditioning. With a balanced combination of therapies, your body has the amazing ability to naturally prevent injuries, realign and promote healing.
In order for you to successfully achieve long-term results, we offer clients a Cocoon Wellness Self-Care Instruction Plan, tailored specifically to your active lifestyle.
A message from Giselle, the owner of Cocoon Wellness:
The Cocoon Wellness Approach is unique and has evolved over several years of working with hundreds of individuals with a variety of painful conditions. I realized that in order to help my clients fully recover, I must encourage them to improve their posture and learn new, optimal movement patterns in their daily routines. Alternative movement therapies, Pilates and Stretch Therapy, combined with my other bodywork techniques, has increased my client healing success rate exponentially! On this website I have included a list of helpful resources and articles which provide good quality tips and information for the promotion your wellbeing.
At Cocoon, our first goal is to help you manage pain, and teach you how to successfully eliminate the source of your stress and discomfort independently by self-care and prevention. Though usually caused by an injury, an operation, or an obvious illness, chronic pain may have no apparent cause. Often clients suffer from chronic pain which past therapies have failed to resolve. In order to safely and effectively treat your condition, a detailed medical history is important. Specific conditions may require the expertise of other health care professionals.
Are you searching for a way to accelerate your physical performance without compromising your safety and flexibility? Visit our Dynamic Warm-up and Stretch Therapy Clinic, learn how to stay injury free and reduce muscle recovery time.
Are you suffering from pain and discomfort due to a sport injury or an automobile accident? Find out how Massage and Bodywork and Movement Therapy can assit you in your recovery.
If you are a wellness professional interested in furthering your skills and knowledge, visit our Events Calendar to learn about upcoming Wellness Workshops and Professional Development Seminars.
Is it time for you to unwind and pamper your body and soul? Are you looking for a great massage ? Find an excellent practitioner and book a treatment with one of our highly recommended Cocoon Wellness associates in Vancouver.